Get A Free Inspection
Same-Day Services
24hr Phone Lines
Saturday Scheduling
"*" indicates required fields
Rottler
Seasonal Specials
Free

General Pest Inspection
Rottler Pest Solutions
Fenton
Fenton, Missouri has a lot to offer those who call this place. From parks to recreation centers and excellent school systems to some of the best views of Missouri's natural beauty, Fenton is a great place to live, work and play. And with easy access to Interstates 44, 270, 40/64, 55 and 70, Fenton's commercial district offers great opportunities for consumers, prospective employees, and business owners and managers. While living or operating a business in Fenton has many upsides, Fenton is not exempt from insect, rodent, pest bird or wildlife problems. The good news is Rottler, with an office right in the city, offers local pest control services in Fenton and have since our founding in 1956. If ants and other common household bugs are infesting your home or you've got bed bugs or termites eating your structure, our Fenton exterminators are here to help!
ROTTLER COVERS ALL OF YOUR
PEST CONTROL NEEDS
For over 65 years, Rottler has been the first name in pest control for Fenton and the entire Midwest region. Offering both residential and commercial services, Rottler will work with you to discover what pests have invaded your home, get rid of them safely and effectively, and help you to keep them away. Our team is over 220 people strong and in nine locations so you will not be kept waiting for a professional technician to be at your door to help assess your individual situation. We use only the most advanced, environmentally friendly products and offer superior customer support to get you back to doing what's important, living your life in a safe and comfortable environment.
Schedule Your Free Inspection
Same-Day Services
If you are looking for professional pest control services, call before noon and receive same-day treatment!
24-Hour Phone Lines
Don't wait to get rid of unwanted pests. Even in the middle of the night, our phone lines are open to schedule your service!
Saturday Scheduling
Your schedule isn't always flexible, but ours is! We offer Saturday and evening services for your convenience.
Delivering Quality Pest Control in
Fenton Since 1956
When you choose Rottler for pest control and/or wildlife removal in Fenton, you can rest assured that you have made the best choice.  We are a family-owned company that lives and works alongside you, our neighbors. Proper pest control is a crucial and important part of life for us all. We have been proudly bringing the best in pest control to the people of Missouri for 60 years, and we continue to train and educate our service exterminators in Fenton to ensure that they are always bringing the best and latest in pest control techniques to the field. We are so sure that our service is the best that we back it up with our Money Back Guarantee. You can trust our family to bring the best to yours.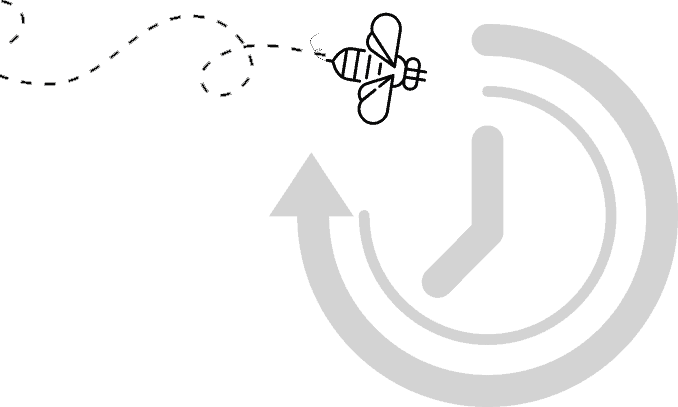 Year-Round
Pest Protection Programs
The team at Rottler Pest Solutions are the local experts in all things pest and lawn related. We know what issues are most likely to plague your home and have crafted custom services to address those needs. Check out our services and find the right solution for your pest control needs!
More Program Info
Termite Control
in Fenton, MO
Although termites are active all year long, they become more noticeable once warmer weather arrives.  It's not uncommon for homeowners in Fenton and throughout Missouri to witness a termite swarm on their property or worse, inside their home.  What is a termite swarm? Swarming termites are actually the reproductive members looking for mates for the purpose of establishing new termite colonies. If you see a termite swarm outside, somewhere nearby, whether on your property or your neighbors, there is a termite colony.  If you're sitting in your living room and see insects come out of gaps and openings inside your home, you can be sure you have a termite problem already. And where there are termites, there is termite damage.
Here at Rottler, we offer comprehensive termite control in Fenton that stops these wood-destroying pests from eating your home.  Using the latest and most advanced termite solutions available, our termite exterminators will inspect, treat and monitor termite infestations with the end goal of zero termite activity.
State-of-the-art Term-Alert™ termite protection system
Eco-friendly & highly effective Sentricon® Termite Colony Elimination System
$250,000 termite damage warranty
Wildlife Control
in Fenton, MO
If your home has become a haven for wild animals, it's time to call the professionals at Rottler Pest Control to restore your home's protection. When you work with us, you can expect a fast, safe, and effective solution to your pest control problem.
How Our Wildlife Removal Program Works:
Initial Inspection – we conduct a complete interior and exterior inspection of your home, including the attic, garage, and basement, to identify the infestation types, entry points, and areas of concern
Wildlife Removal – once the critter(s) are identified, we'll properly and humanely trap and remove them.
Damage Repair & Exclusion – after the animals are removed, our team can clean up and remove all remnants of the animals, as well as seal off entry points
Final Inspection – once all of the above is complete, we'll perform a walkthrough with the property owner and reinspect the space to complete the wildlife removal process
Need our assistance in wildlife removal? Schedule an appointment today!
Fenton Branch
Areas Served
Special Offers
Save

Money Today!

We know that choosing a pest control service is an important decision. We make it easy with these exclusive special offers!

View All Savings
Free

Termite Inspection

Enjoy a free termite inspection!
Redeem Offer
Expires: 02/28/2023
Free

Mosquito Inspection

Enjoy a free mosquito inspection!
Redeem Offer
Expires: 02/28/2023
What Our
Customers

Are Saying
Review Us On Google
Tell us how we did by leaving us a review on Google.
Write a Review
*Google Account Required.
15
Associate Certified Entomologists On Staff