Get A Free Inspection
Same-Day Services
24hr Phone Lines
Saturday Scheduling
"*" indicates required fields
Rottler
Seasonal Specials
Free

General Pest Inspection
Rottler Pest Solutions
Chesterfield
Here in Chesterfield, Missouri, and surrounding communities, we know all too well the meaning of the word trust. Over 47,000 people call this great place home. We trust that our families and our businesses will be sustained here. We trust all the many people that are in charge of our municipality to keep us safe and to decide what is best for the present and future of our area. Here at Rottler Pest Service, we value trust also. We know that you, our neighbors, trust our local pest control company to provide you with safe, timely and effective pest control services in Chesterfield that get rid of ants, mice and other pests.
ROTTLER COVERS ALL OF YOUR
PEST CONTROL NEEDS
For over 65 years, Rottler has been the first name in pest control for Chesterfield and the entire Midwest region. Offering both residential and commercial services, Rottler will work with you to discover what pests have invaded your home, get rid of them safely and effectively, and help you to keep them away. Our team is over 220 people strong and in nine locations so you will not be kept waiting for a professional technician to be at your door to help assess your individual situation. We use only the most advanced, environmentally friendly products and offer superior customer support to get you back to doing what's important, living your life in a safe and comfortable environment.
Schedule Your Free Inspection
Address
Rottler Pest Solutions
227 Chesterfield Industrial Blvd
Chesterfield, MO 63005
Same-Day Services
If you are looking for professional pest control services, call before noon and receive same-day treatment!
24-Hour Phone Lines
Don't wait to get rid of unwanted pests. Even in the middle of the night, our phone lines are open to schedule your service!
Saturday Scheduling
Your schedule isn't always flexible, but ours is! We offer Saturday and evening services for your convenience.
Delivering Quality Pest Control in
Chesterfield Since 1956
We trust our team members to represent us with dignity and pride each and every day at each and every home and business we serve. Our family has been earning the trust of our Chesterfield and Missouri neighbors since our founding in 1956. From our humble beginnings on the back of one man to our extended service coverage area of today, we knew from the start that trust was key in this industry. Our service team members receive continuous training and education. From the very moment that they accept our invitation to be part of our award-winning team, we invest in them, trusting that they will be an intricate part of our future. You can trust our family to take care of your family.
Protect Your Home From Invasive Pests
Our recurring pest control services will protect your home from a wide variety of pests common to Chesterfield, including roaches, ants, rodents, spiders, and more! Our services include:
Thorough pest inspection and recurring inspections
Initial interior pest treatment and ongoing external treatments
Bait station refills and spiderweb removal
Much more!
If there are pests on your property, it's our job to get rid of them!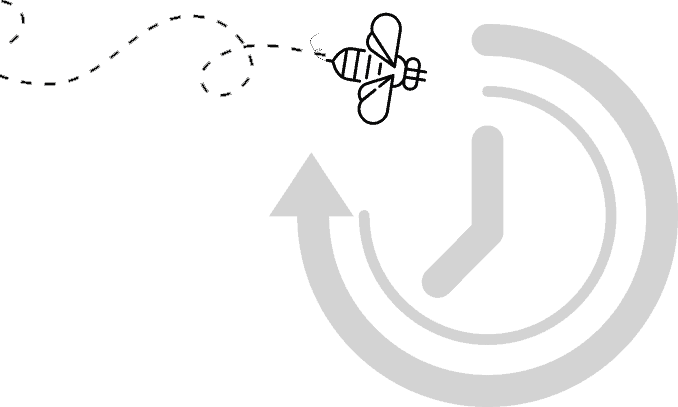 Year-Round
Pest Protection Programs
The team at Rottler Pest Solutions are the local experts in all things pest and lawn related. We know what issues are most likely to plague your home and have crafted custom services to address those needs. Check out our services and find the right solution for your pest control needs!
More Program Info
Termite Treatment
in Chesterfield
Although we can't always trust the weather to cooperate with our plans, you can trust that at some point here in Chesterfield, Missouri it is going to get hot and humid. While that may not sound appealing to you, it is definitely appealing to termites – especially subterranean termites that nest in the soil near your house or business and build pathways up your basement walls. These little building wreckers eat wood twenty-four hours a day, seven days a week, all year long, and cost property owners in the United States billions of dollars annually. If not dealt with, these wood-eating insects can weaken the support beams and load-bearing studs in your home or business and eventually warp the frame of your building. This leads to floors that sink, walls that bulge, doors, and windows that don't open and bentwood that is costly to replace.
$250,000 Termite Damage Warranty You Can Trust
Trust us when we say, these are some home invaders that you do not want in your Chesterfield business or home. We live and work in Chesterfield and that's why we know that termite protection isn't just a good idea; it's essential. For this reason, we have worked hard to create the most advanced and effective termite monitoring and termite treatment available. And because we trust that our termite treatments to be successful, we back them up with a $250,000 termite damage warranty. You read right. That isn't just termite protection; it's termite insurance. Our termite control exterminators in Chesterfield use proven products from groundbreaking companies like Sentricon® to monitor for termite activity and stop these insects before they can get inside.
Eliminate Termites at the Source
When you trust the Rottler to protect your investments, it is like having a home security system that specifically guards against termites. Strategically-placed bait stations are set up to not only detect termites but send a poison back into the encroaching termite colony to fully destroy it from the queen up. No more colony means no more termites. For termite and all your other pest control needs in Chesterfield, call the company that your neighbors know and trust, Rottler Pest Solutions, proudly serving Missouri since 1956.
Bed Bug Control
in Chesterfield
While not dangerous to humans, bed bugs can still be incredibly frustrating to have in your home. These insects are drawn to the carbon dioxide you exhale while sleeping, and they can hide in the smallest cracks and crevices, such as within mattresses, under baseboards, and behind picture frames. If you want to make your bed bug infestation a thing of the past, it's time to call in our expert pest control technicians at Rottler Pest Solutions. We are proud to provide same-day service and flexible scheduling with our bed bug control in Chesterfield, so you can get rid of bed bugs fast and get back the restful nights you deserve.
Guaranteed K-9 Bed Bug Inspections
Because of their small size, with adults being no larger than an apple seed at maturity, bed bugs can be hard to spot with the naked eye. To provide the most thorough service possible with our bed bug control in Chesterfield, our team at Rottler utilizes highly trained canines as part of our bed bug inspections. Dogs have up to 40 times the number of nasal receptors as humans, allowing them to detect bed bugs with an accuracy that people or machines can not replicate. In addition to a canine inspection, our bed bug exterminators in Chesterfield will provide the following:
Eco-friendly treatments and organic spots treatments for family-friendly protection.
Removal of bed bugs in as little as four hours!
Our guaranteed protection—if bed bugs return, we'll be back to set it right at no additional cost to you.
Rodent Control
in Chesterfield
Rodents can enter your home through a hole the size of a dime, making it very easy for them to get inside. Unfortunately, it's not as easy to eliminate them. Rats and mice live in hard-to-reach places such as wall voids, the corners of your attic, and behind appliances. For proper elimination, trust our rodent control in Chesterfield. We'll prevent costly damage to your home while protecting your family from rodent-borne illnesses, such as hantavirus and salmonella.
When you trust Rottler Pest Solutions, our rodent exterminators in Chesterfield will:
Carefully inspect your home for signs of rodent activity.
Determine the location and severity of the infestation.
Use a combination of traps and bait in high-activity areas.
Perform exclusion repairs to seal off entry points.
Give you our one-year warranty, which includes free re-treatments if needed.
No one deserves to share their home with rodents. It's time to protect your family and your home from a rodent infestation. Contact the professionals here at Rottler Pest Solutions to take back your home!
Wildlife Control
in Chesterfield
Don't let wild animals take over your home and negatively impact your quality of life. Animals that set up shop in your home are more than just a nuisance. When not removed properly, they can cause extensive and irreparable damage to the structure of your home. At Rottler Pest Control, we are staffed with professional pest control technicians who can safely and humanely remove and exclude wild animals from your home.
The Most Common Wildlife We Deal With
Raccoons
Squirrels
Birds
Snakes
Bats
Opossums
How Our Wildlife Removal Works
Initial Inspection – our specialist will conduct a complete interior and exterior inspection of your home
Wildlife Removal – once the critters are identified, we take care to properly and humanely trap and remove them
Damage Repair & Exclusion – after all animals are removed, we will seal off all entry points and ensure re-entry is not possible
Chesterfield Branch
Areas Served
Special Offers
Save

Money Today!

We know that choosing a pest control service is an important decision. We make it easy with these exclusive special offers!

View All Savings
Free

Termite Inspection

Enjoy a free termite inspection!
Redeem Offer
Expires: 02/28/2023
Free

Mosquito Inspection

Enjoy a free mosquito inspection!
Redeem Offer
Expires: 02/28/2023
What Our
Customers

Are Saying
Review Us On Google
Tell us how we did by leaving us a review on Google.
Write a Review
*Google Account Required.
15
Associate Certified Entomologists On Staff