Get A Free Inspection
Same-Day Services
24hr Phone Lines
Saturday Scheduling
"*" indicates required fields
Rottler
Seasonal Specials
Free

General Pest Inspection
Rottler Pest Solutions
Kansas City
As a homeowner, you deal with a wide variety of pests, from the teeny tiny to the big and furry, that you need to protect your Kansas City home from. Whatever the pest and however many have decided to take up residence in your home, we have a pest solution that is a perfect fit for your home and family. In a city crowded with pest control companies, we strive to offer the best pest control in Kansas City. We offer our residents a year-round pest control program that will provide you with exceptional industry-leading year-round pest protection.
ROTTLER COVERS ALL OF YOUR
PEST CONTROL NEEDS
For over 65 years, Rottler has been the first name in pest control for Kansas City and the entire Midwest region. Offering both residential and commercial services, Rottler will work with you to discover what pests have invaded your home, get rid of them safely and effectively, and help you to keep them away. Our team is over 220 people strong and in nine locations so you will not be kept waiting for a professional technician to be at your door to help assess your individual situation. We use only the most advanced, environmentally friendly products and offer superior customer support to get you back to doing what's important, living your life in a safe and comfortable environment.
Schedule Your Free Inspection
Address
Rottler Pest Solutions
200 NW Business Park Ln
Riverside, MO 64150
Same-Day Services
If you are looking for professional pest control services, call before noon and receive same-day treatment!
24-Hour Phone Lines
Don't wait to get rid of unwanted pests. Even in the middle of the night, our phone lines are open to schedule your service!
Saturday Scheduling
Your schedule isn't always flexible, but ours is! We offer Saturday and evening services for your convenience.
Delivering Quality Pest Control in
Kansas City Since 1956
Since 1956, the Midwest pest control experts at Rottler Pest Solutions have been providing our customers with consistent, quality, honest, affordable pest control services. If you are a Kansas City home or business owner, in both Kansas and Missouri, we have a pest control program that will fit your unique requirements and eliminate any dangerous, damaging, or annoying pest from your property. Whether your Kansas City property is currently suffering from a pest invasion or you would just like to prevent a future problem with pests, the professionals at Rottler are ready to step in, take action, and control those pesky pests that also like to call Kansas City home!
What pests are commonly treating in Kansas City?
Kansas City has a wide variety of pests. As a local pest control company in Kansas City, we've created a pest control program tailored for our area. Our Signature Pest Protection program alone covers most household pests, including ants, roaches, silverfish, and many more. Whenever possible, we avoid using pesticides and have a variety of products that are environmentally friendly. We staff certified entomologists, meaning that even the most unique pest control problem is nothing that our staff hasn't seen before.
Our Signature Protection program guarantees that your home will be pest-free throughout the year. Each service is fully guaranteed which means that if pests return between visits, we will also return to treat them at no charge to you! Our initial visit through the Signature Protection program includes an interior and exterior service followed by scheduled exterior visits to ensure complete control of insects and other pests. As an added bonus, by choosing this program our professionals will remove all accessible cobwebs! In addition to our Signature Protection program, we offer the following programs for our residential clients: rodent exclusion, termite control, and mosquito control.
How much is residential pest control?
If you're looking for residential pest control services in Kansas City, then you shouldn't be turned away from the service you need based on price.  Traditionally residential pest control can cost anywhere from $40 per month to a flat fee of up to $500.  Thankfully, when you team up with Rottler, you'll be teamed up with some of the best pest technicians in the country at an affordable and easy to manage price!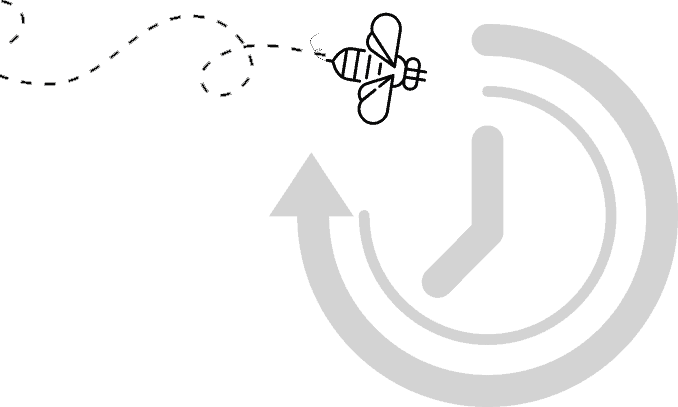 Year-Round
Pest Protection Programs
The team at Rottler Pest Solutions are the local experts in all things pest and lawn related. We know what issues are most likely to plague your home and have crafted custom services to address those needs. Check out our services and find the right solution for your pest control needs!
More Program Info
Termite Control
in Kansas City
Termites cause over 5 billion dollars in property damage across the U.S. each year. Don't let your Kansas City home become part of this number. Our effective termite control services provide our customers with the peace of mind to know that their home has become and will remain termite-free.
Termite elimination and control is accomplished through a series of five steps.
Rottler provides a thorough and professional termite inspection.
The installation of Sentricon® Termite Colony Elimination System to determine remaining termite locations and eliminate foraging termites.
Once the Sentricon system is installed termites will be attracted to the bait stations.
The active ingredient will then be spread to the colony members eventually killing the entire colony
Once the infestation has been eliminated, this system will stay in place to monitor any additional termite activity.
Our team of termite exterminators in Kansas City monitor your home continually for signs of new termite activity. By monitoring your property, we prevent new termite infestations from ever taking hold. Not all pest control companies are created equal. For the most thorough termite removal and prevention in Kansas City, trust the experts who've been doing it for over 60 years!
Bed Bug Treatment
in Kansas City
Are you tossing and turning because of bed bugs? Don't worry—Rottler Pest Solutions have you covered. We pride ourselves in providing Kansas City bed bug treatments that are fast, effective, affordable, and eco-friendly because that's what our customers deserve. Our highly-trained Kansas City bed bug exterminators can identify even the smallest signs of an infestation, such as the following:
Dark rust-colored stains in your sheets
Spots of blood or bed bug excrement in your bed
Itchy red welts on your body when waking
Musty odor
Call us today at 314-476-9696 to learn how our Kansas City bed bug treatment can help get you sleeping soundly again!
Kansas City K-9 Bed Bug Inspection Specialist
It only takes one bed bug to start an infestation, and once they're in, it's nearly impossible to get them out on your own. That's where Rottler comes in. Not only do we offer free bed bug inspections, but our Kansas City bed bug treatments come with the help of our expert bed bug detecting hounds, who are NESDCA-certified and capable of detecting bed bugs with 90% accuracy! These dogs are the best in the industry, and once they've sniffed out the infestation, we'll take care of it in no time.
Mosquito Control
in Kansas City
Are mosquitoes driving you out of your own yard? You're not alone. These tenacious pests can reproduce in bodies of water as small as puddles, gutters, and birdbaths, and they can make your yard an unpleasant place to be. If you want to protect your property, friends, and family from mosquitoes, Rottler Pest Solutions have your back. Not only are our Kansas City mosquito control treatments fast, but they are also effective, and eco-friendly for your peace of mind. We know how much a problem mosquitoes can be: in fact, these pests put you and your loved ones at risk for a number of dangerous diseases, including the following:
West Nile Virus
Yellow Fever
Zika Virus
And more
If you want Kansas City Mosquito control that gets the job done right, contact us today!
How Mosquito Control Treatments Work
DIY and store-bought mosquito treatments in Kansas City rarely do much more than delay the problem. Don't waste your precious time and money tinkering with quick fixes that don't get the job done. With Rottler, we make things easy. On top of regularly scheduled treatments, where mosquito exterminators inspect and treat your property for mosquitoes, as well as fleas and ticks, our team also offers automatic mosquito misting systems.  Not only is this system incredibly effective at eliminating mosquitoes, but it's entirely organic, relying on a Pyrethrum based insecticide from the Chrysanthemum flower. In addition to being highly-effective and eco-friendly, our misting system will even reduce populations of ticks and fleas in your yard at the same time! That's Kansas City mosquito control and flea and tick control all at the same time! What do you have to lose but your pests?
Rodent Control
in Kansas City
Rodents can be a big problem for your home. These pests only need a hole as big as a quarter-inch in diameter to find a way inside your home and good luck kicking them out once they've gotten in! But don't despair—Rottler Pest Solutions have you covered. Our Kansas City rodent control will help you take back your home in no time. Even better, our treatments are eco-friendly and family-and-pet-safe, so all you'll have to worry about is celebrating taking back your home from rodents!
Comprehensive Protection from Rodents—Guaranteed!
Overwhelmed by all the Kansas City rodent control options you can find at your local hardware store? Most DIY options won't completely rid your home of rodents and do little to keep the infestation from coming back and reestablishing. Our Kansas City rodent exclusion services will help you reclaim your home and your peace of mind in no time. When you partner with us for rodent control in Kansas City, you can expect the following:
A free thorough inspection of your home to identify the extent of your infestation
Sealing of any entry points to keep rodents out of your home
Traps and bait to remove rodents from your home
Our satisfaction guarantee—if your rodents come back, so do we.
Wildlife Control
in Kansas City
Is your property being overrun by wildlife? You're not alone. As animals adapt to human presence, they often become bolder in seeking food and shelter in areas inhabited by people. Unfortunately, this can lead to trouble for homeowners, as wildlife can easily pose a threat to your home's structural integrity and appearance and, in severe cases, the health of your loved ones and pets. Here at Rottler Pest Solutions, we are proud to provide fast and humane same-day wildlife control in Kansas City. Our team of state-certified experts can handle any of the following:
Raccoon removal
Snake removal
Squirrel removal
Bat removal
Bird removal
Opossum removal
Same-Day and Next-Day Humane Wildlife Removal
If wildlife invades your home, it's important to call in the experts. Many larger animals like raccoons and squirrels can become aggressive when frightened, and handling bats and birds can put you at risk for exposure to illnesses and disease. When you call your local experts at Rottler, you'll have the benefit of working with professionals who have been providing wildlife control in Kansas City since 1956. Our team knows how to quickly and safely remove wildlife from your property, so you'll never be left facing the stress of an infestation alone. When you team up with us, you can expect the following:
An inspection to identify entry points and the critter(s) you're dealing with.
Wildlife removal through professional humane trapping.
Decontamination of affected areas and exclusion work to keep wildlife from returning.
A follow-up inspection to ensure the critters are gone for good.
Commercial Pest Control
in Kansas City
To help keep Kansas City companies free of pests like cockroaches, flies, spiders, ants, cockroaches, and rodents and to maintain a positive image within the community, a professional commercial pest control plan should be implemented. All of our commercial pest control programs have been developed with, and are overseen by, our staff entomologists.
Rottler's Commercial Pest Control services include:
Inspections & treatments
Insect management
Bird control
Wildlife control
Rodent management
For more information on any of the services we provide to residents in the Kansas City metro, contact us today!
Kansas City Branch
Areas Served
Special Offers
Save

Money Today!

We know that choosing a pest control service is an important decision. We make it easy with these exclusive special offers!

View All Savings
Free

Termite Inspection

Enjoy a free termite inspection!
Redeem Offer
Expires: 09/30/2022
Free

Mosquito Inspection

Enjoy a free mosquito inspection!
Redeem Offer
Expires: 09/30/2022
What Our
Customers

Are Saying
Review Us On Google
Tell us how we did by leaving us a review on Google.
Write a Review
*Google Account Required.
16
Associate Certified Entomologists On Staff