Get A Free Inspection
Same-Day Services
24hr Phone Lines
Saturday Scheduling
"*" indicates required fields
Rottler
Seasonal Specials
Free

General Pest Inspection
Rottler Pest Solutions
Columbia, MO
Comprehensive Pest Control in Columbia, MO.
Ongoing pest management is the most comprehensive way to protect your home and family from the problems that common areas pests can cause. Pests can contaminate food, introduce health risks, cause damage to structures, and create a stressful environment within your home. Rottler Pest Solutions provides the year-round protection needed to guard your Columbia home against potentially dangerous and damaging pests.
ROTTLER COVERS ALL OF YOUR
PEST CONTROL NEEDS
For over 65 years, Rottler has been the first name in pest control for Columbia and the entire Midwest region. Offering both residential and commercial services, Rottler will work with you to discover what pests have invaded your home, get rid of them safely and effectively, and help you to keep them away. Our team is over 220 people strong and in nine locations so you will not be kept waiting for a professional technician to be at your door to help assess your individual situation. We use only the most advanced, environmentally friendly products and offer superior customer support to get you back to doing what's important, living your life in a safe and comfortable environment.
Schedule Your Free Inspection
Address
Rottler Pest Solutions
416 Big Bear Blvd
Columbia, MO 65202
Same-Day Services
If you are looking for professional pest control services, call before noon and receive same-day treatment!
24-Hour Phone Lines
Don't wait to get rid of unwanted pests. Even in the middle of the night, our phone lines are open to schedule your service!
Saturday Scheduling
Your schedule isn't always flexible, but ours is! We offer Saturday and evening services for your convenience.
Delivering Quality Pest Control in
Columbia, MO Since 1956
Our Signature Protection program begins with an initial service during which our state-licensed pest and termite technicians will:
Perform a thorough inspection
Complete a perimeter treatment
Complete a full interior treatment
Place insect glue monitors around the interior of your home
Dust pipe chases & attic (if accessible)
Remove spider webs and eggs
Inspect light fixtures/areas beneath furniture and treat accordingly
After our initial service visit, we will return every other month to inspect for pest activity and perform necessary treatments. For added peace of mind, you can add termite protection onto our Signature Protection program for the most comprehensive pest protection possible for your Columbia home.
Is Pest Control Necessary for Homes in Columbia, MO?
While the level of pest risk may vary from house to house, all homes are susceptible to pest issues. The best way to prevent pest infestations from ever establishing is through recurring pest control. With recurring pest control, or pest prevention, we treat homes on a scheduled basis, meaning your home is constantly guarded from unwanted pests.
Is Pest Control Safe Around Children and Pests?
Yes, our exterminators are trained to properly and safely treat your home, taking into account the presence of any animals or children. We will properly inform you of any special precautions you and your family need to take when needed. All of our treatments are EPA approved, and we're the first company in Missouri to be QualityPro Green certified, meaning we are not only a family-safe pest control company, but also an environmentally-friendly company.
To learn more about this fully guaranteed program or to schedule a free inspection, reach out to Rottler Pest today.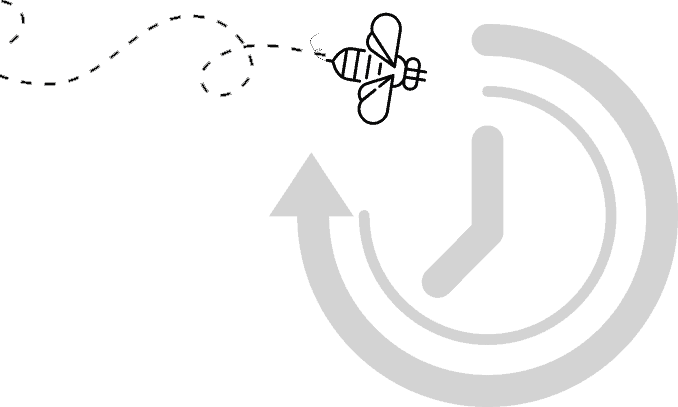 Year-Round
Pest Protection Programs
The team at Rottler Pest Solutions are the local experts in all things pest and lawn related. We know what issues are most likely to plague your home and have crafted custom services to address those needs. Check out our services and find the right solution for your pest control needs!
More Program Info
Termite Control
in Columbia, MO
Did you know that termites cause an estimated $5 billion in damages each year in the United States? Protect your home from wood-eating, destructive termites with the help of the Columbia termite control experts. Termites invade homes unknown to homeowners and usually, their presence isn't discovered until the damage they cause is. Termite damage can be widespread and costly to repair, especially because their damages are not something that most homeowner insurance companies cover. They view termite damage as preventable. To prevent your home from being damaged by termites, Rottler offers exceptional termite control solutions, including:
A thorough interior and exterior inspection
Installation of monitoring stations on your property
Bi-monthly monitoring
And detailed service reports.
To learn more about protecting your home from termites or to schedule a free termite inspection, contact Rottler Pest Solutions today.
Bed Bug Treatment
in Columbia, MO
If you ever discovered bed bugs or their signs in your Columbia home, have peace of mind knowing that the professionals at Rottler have your back. We will quickly come to your aid and provide the services needed to eliminate the entire infestation and prevent their return. When using Rottler for beg bug treatment in Colubmia, you can inspect:
K-9 inspections
Cutting-edge technology to rid your home of bed bugs in one treatment
Information and tips on how to prevent future inspections
Tips For Preventing Bed Bug Infestations
Learning how to avoid bed bugs is one of the best ways that you can protect your Columbia home from becoming a home to these troublesome pests. Listed below are some of our top bed bug prevention tips:
When traveling always inspect the room you will be overnighting in for bed bugs before bringing your luggage and personal belongings into it.
In public places like libraries, museums, movie theaters, shopping centers, hospitals, airports, dormitories, and apartment buildings keep all bags, coats, and other personal belongings up off of the ground.
Routinely wash all coats, hats, and other outerwear that your family wears in public on a regular basis.
Regularly wash and dry all bedding located in your home.
Regularly vacuum your home's floors and the seams of mattresses, box springs, and upholstered furniture.
Don't purchase used furniture, mattresses or box springs for your home.
To schedule a bed bug inspection for your home, give Rottler Pest Solutions a call today.
Rodent Control
in Columbia
Nobody wants rats or mice in their home. Capable of entering a house through openings as small as a quarter-inch in diameter, these tenacious pests are good at getting in and hard to remove. Even worse, mice and rats notorious for destroying walls and attics, contaminating food, and spreading dangerous illnesses such as salmonella and Hantavirus. If you need assistance with rodent control in Columbia, look no further than Rottler Pest Solutions. With same-day service and Saturday service options, we can help you kick rodents out in no time. Call us today at 314-476-9696 to find out how our Columbia rodent exclusion can help you take back your home.
How To Safely Get Rid of Rodents in Columbia
Don't put yourself and your loved ones at risk gambling with store-bought and DIY rodent control treatments. Many of these shortcut options contain dangerous chemicals that can be toxic to people and pets alike, and most of them will do little to stop the problem at its root. With Rottler, you'll have the security of knowing that our Columbia, MO rodent treatments are organic and family-and-pet safe, so they'll be tough on rodents but gentle on those you love.
Convenient No-Contract Options
Rodent control in Columbia can be a hassle. With a variety of treatment options available, it can be hard to know exactly what you need or what rodent exclusion methods will be right for you. Luckily, Rottler not only has a range of options to choose from, but we offer no-contract treatment plans for your convenience—so you only get what you need. What's not to love? Contact us today and get ready to get back your security and peace of mind.
Wildlife Control
in Columbia
Here in Missouri, wildlife can be a big problem. Whether you're dealing with bats, raccoons, birds, or squirrels, these pests can present a range of problems, from damaging your home to hurting your precious pets. Bats and raccoons can even spread the deadly rabies virus, which makes them extremely dangerous to try to confront on your own. But with Rottler Pest Solutions, wildlife control in Columbia is a breeze. We offer fast, effective, safe solutions to wildlife problems in Columbia, and we're here to help you take back your peace of mind.
A Four-Step Process for Success
Unlike with many pests, there's no store-bought solution for wildlife problems. If you're at a loss for what to do, Rottler has you covered. Our comprehensive approach to Columbia wildlife removal will help you safely and quickly take back your home and yard from unwanted visitors. When you partner with us, you can expect the following:
A free initial inspection to identify entry points and infestation areas
Humane trapping and removal of the animal(s)
Repairs for any damaged areas and exclusion treatments to keep any more pests from returning
A follow up to make sure your pest problems are solved for good
Mosquito Control
in Columbia
Are you tired of swatting, loud mosquito zappers, oily bug spray, and being covered in unsightly itchy red bumps? You're not alone. If mosquitoes are driving you back inside, let Rottler Pest Solutions help you out. With our range of Columbia mosquito treatment options, you know that with us, all you'll have to worry about is planning your next mosquito-free cookout.
A Comprehensive Approach to Mosquito Control
Mosquitoes can present a range of problems. In addition to being annoying, they carry several dangerous illnesses including West Nile Virus, Yellow Fever, Zika Virus, and more. If you want comprehensive Columbia mosquito control, we've got your back. Our approach consists of several steps to deliver fast results:
First, you'll get a free inspection to identify mosquito breeding grounds around your home or business, such as gutters and birdbaths
Next, one of our trained and professional Columbia mosquito exterminators will treat breeding areas to control mosquito larvae and apply treatments to shady areas in your yard—such as eaves and under trees—to reduce the population of adult mosquitoes
Then, we'll give you our professional techniques and advice on how to best reduce breeding grounds to keep your property inhospitable to mosquitoes between treatments
Finally, we'll return throughout the mosquito season to keep the population down for good
Automatic Misting to Keep Mosquitoes Away
The best Columbia mosquito treatment plan covers all the bases. That's why our team at Rottler offers an automatic mosquito misting system. Employing Pyrethrum, a biodegradable insecticide made from the chrysanthemum flower, this system uses several strategically-placed nozzles to release the insecticide to control populations of adult mosquitoes. With timer and remote control options, this system offers a highly-effective method of mosquito control in Columbia, MO. Call us today at 314-476-9696 to learn more about how we can help you take back your yard from these unwanted visitors.
Flea Treatment
in Columbia
Fleas may be tiny, but they can make for a massively annoying problem that's extremely expensive to fix on your own. Fortunately, our team of world-class exterminators at Rottler Pest Solutions have effective extermination plans for every home and budget in Columbia, Missouri. With our top-notch flea control options, we protect you and your loved ones from the damage caused by fleas by providing you with:
Environmentally-friendly products
Contract-free planning
Same-day service
And so much more!
Tick Control in Columbia
Ticks are a small but dangerous force to be reckoned with. They can carry horrible diseases such as Lyme disease and Rocky Mountain spotted fever, and once they latch onto you or a loved one, they can be difficult to remove. When you put your trust in Rottler Pest Solutions in Columbia, you can sleep well at night knowing that you're in the care of experts who put you and your family's safety first. Our tick exterminators will keep your property tick-free with:
Family-friendly treatments
Saturday servicing
Free estimates on every treatment plan
Guaranteed satisfaction
And so much more!
Commercial Pest Control in Columbia, MO
At Rottler Pest Solutions, we offer exceptional protection against pests by designing a commercial pest control solution that is specific to your industry and business. Integrated Pest Management (IPM) allows our professionals to solve pest problems using the smallest amount of insecticides possible helping to minimize the risks to both people and the environment. We are dedicated to helping all of our Mid-Missouri commercial customers maintain a clean, pest-free facility through our tailored pest control solutions which are always guaranteed. For a free inspection and consultation, contact us today and let our trained and licensed commercial service professionals assist you with any of your pest control needs.
Rottler Covers All of Your
Pest Control Needs
For over 60 years, Rottler has been the first name in pest control for Columbia and the entire St. Louis region. Offering both residential and commercial services, Rottler will work with you to discover what pests have invaded your home, get rid of them safely and effectively, and help you to keep them away. Our team is over 140 people strong and in seven locations so you will not be kept waiting for a professional technician to be at your door to help assess your individual situation. We use only the most advanced, environmentally friendly products and offer superior customer support to get you back to doing what's important, living your life in a safe and comfortable environment.
Columbia, MO Branch
Areas Served
Special Offers
Save

Money Today!

We know that choosing a pest control service is an important decision. We make it easy with these exclusive special offers!

View All Savings
Free

Termite Inspection

Enjoy a free termite inspection!
Redeem Offer
Expires: 12/31/2022
Free

Mosquito Inspection

Enjoy a free mosquito inspection!
Redeem Offer
Expires: 12/31/2022
What Our
Customers

Are Saying
Review Us On Google
Tell us how we did by leaving us a review on Google.
Write a Review
*Google Account Required.
16
Associate Certified Entomologists On Staff