Get A Free Inspection
Same-Day Services
24hr Phone Lines
Evening Scheduling
"*" indicates required fields
Rottler
Seasonal Specials
Free

General Pest Inspection
Rottler Pest Solutions
Joplin, MO
Sitting on historic Route 66, Joplin, Missouri, is the home of many up-and-comers. This southwestern Missouri town resides in both Jasper and Newton counties and is home to over 51,000 residents, including your local Rottler Pest Control Team! We love the vibrant arts and culture scene that Joplin is known for as well as its rich mining and transportation history. Despite being hit hard by a devastating tornado in 2011, Joplin residents have since rebuilt and continue to thrive as a center for education, healthcare, and business in the Midwest. Whether you're interested in exploring the city's museums and galleries, hiking in its scenic parks, or enjoying its many dining and entertainment options, Joplin offers something for everyone. When looking for pest control services, partner with your local Rottler Pest Solutions, we're in the neighborhood and here to help.
ROTTLER COVERS ALL OF YOUR
PEST CONTROL NEEDS
Rottler Pest Control is family-owned and operated, serving communities in Missouri, Illinois, and Kansas since 1956. With over 65 years of experience, we've established a reputation for providing effective and environmentally responsible pest control solutions to both our residential and commercial customers. Our team of certified technicians is trained to identify and treat a wide range of pests, including rodents, bed bugs, and more. Also, Rottler's commitment to customer satisfaction is reflected in our use of the latest pest control technologies and our emphasis on ongoing education and training for our technicians. Whether you're dealing with a current infestation or looking for preventative measures, Rottler Pest Control has the expertise and resources to help keep your home or business pest-free.
Schedule Your Free Inspection
Address
Rottler Pest Solutions
1301 W 4th Street
Joplin, MO 64801
Map & Directions
Same-Day Services
If you are looking for professional pest control services, call before noon and receive same-day treatment!
24-Hour Phone Lines
Don't wait to get rid of unwanted pests. Even in the middle of the night, our phone lines are open to schedule your service!
Evening Scheduling
Your schedule isn't always flexible, but ours is! We offer evening services for your convenience.
Delivering Quality Pest Control in
Joplin, MO Since 1956
If you're looking for pest control services in Joplin, Missouri, Rottler Pest Control should be at the top of your list. We're not just locals; we're experts. Being in this business for over 65 years, we have encountered and successfully dealt with a wide range of pest problems. So when you contact us, trust that we'll handle your issue swiftly and effectively.
Joplin's Most Trusted Pest Control Technicians
Rottler Pest Control is committed to environmentally responsible pest management. We prioritize using products and methods that are safe for the environment as well as for you and your family or business in Joplin. Our technicians are highly trained and knowledgeable about Integrated Pest Management (IPM) techniques, which focus on preventing pest problems before they occur and minimizing the use of pesticides. Plus, we're also certified QualityPro and QualityPro Green by the National Pest Management Association.
Also, you can't forget about our excellent customer service! We pride ourselves on being responsive, reliable, and communicative with our clients. We'll work with you to develop a customized pest control plan that fits your needs and budget, and they will always be available to answer any questions or concerns you may have.
Rottler's Year-Round Pest Protection Programs
Don't let your home become a haven for pests. Our Signature and Signature Plus Protection Programs provide an all-inclusive, comprehensive pest control program for your home or business.
Signature
Pest Protection
Covered Pests: Ants, Spiders (including Brown Recluse & Black Widow), Crickets, Mice, Rats, Cockroaches, Springtails, Beetles, Silverfish, Bees'/Wasps' Nests (in/on the structure), Carpenter Ants, Carpenter Bees, and other crawling pests.
Add-On Services: Mosquitoes, Moles, Bed Bugs, Bird Control, Insulation, and Wildlife.
Includes 6 visits per year
Signature
PLUS
Pest Protection
Covered Pests: Mosquitoes, Ants, Spiders (including Brown Recluse & Black Widow), Crickets, Mice, Rats, Cockroaches, Fleas, Ticks, Springtails, Beetles, Silverfish, Bees'/Wasps' Nests (in/on the structure), Carpenter Ants, Carpenter Bees, and other crawling pests.
Add-On Services: Moles, Bed Bugs, Bird Control, Insulation, and Wildlife.
Includes 10 visits per year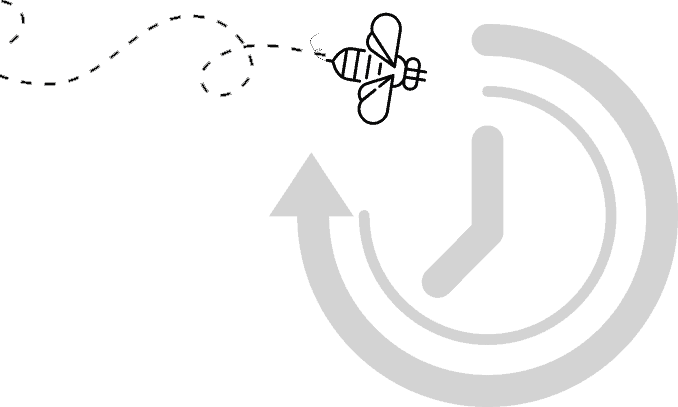 Year-Round
Pest Protection Programs
The team at Rottler Pest Solutions are the local experts in all things pest and lawn related. We know what issues are most likely to plague your home and have crafted custom services to address those needs. Check out our services and find the right solution for your pest control needs!
More Program Info
Mosquito Treatment
in Joplin
Mosquitos aren't just annoying; they can also be carrying dangerous diseases. While there are "over-the-counter solutions" to help minimize your contact with mosquitos, they aren't very effective which can lead to lingering mosquito activity and breeding on your property.
Mosquito Prevention
An effective way to control mosquito populations is to eliminate standing water around your Joplin property. Mosquitoes lay their eggs in standing water. By removing or regularly emptying any containers that collect water, such as birdbaths, flower pots, and gutters, you can greatly reduce their breeding grounds. Additionally, keeping your lawn trimmed and free of debris can also help to limit mosquito populations, as they tend to rest in tall grass or overgrown vegetation.
Top Mosquito Control in Joplin
With Rottler Pest Solutions, you can say goodbye to the days of mosquito bites forcing you inside. Our team conducts a thorough inspection of your property to locate mosquito breeding hotspots, which are often found in areas with standing water, such as clogged gutters and around birdbaths. Once we identify these areas, our trained mosquito control technicians use specialized products to effectively treat and control mosquito populations while preventing the development of larvae for an extended period. With our professional mosquito control services, you can enjoy your outdoor space without the annoyance and potential health risks associated with mosquito infestations.
Mole & Lawn Rodent Solutions
in Joplin
At Rottler, we provide top-of-the-line mole control and lawn rodent programs that are both advanced and effective. Our year-round services offer a warrantied protection plan and non-invasive exterior treatments that effectively tackle your lawn rodent problem. We also provide additional services between scheduled visits at no extra cost to you. Plus, you don't even need to be present during our lawn rodent extermination and prevention tasks, giving you a hassle-free experience.
How Rottler Mole Treatments Work
Rottler uses the first and only mole bait that's scientifically proven to reduce mole activity, in addition to pest management strategies that effectively decrease mole populations. With Rottler's comprehensive lawn rodent control services, you can expect:
Initial Treatment: Our mole treatment begins with an initial service of three or more visits within a two-week time frame. Your technician will evaluate the extent of your lawn rodent issue before beginning treatment and monitoring your yard for signs of new mole activity.
Ongoing Maintenance: Once we have reduced your initial mole infestation, we will continue monthly maintenance services to ensure no new mole activity occurs.
FREE Follow-Up Services: Since nothing can completely prevent new moles from venturing onto your property, Rottler has the professional experience and techniques to eliminate them quickly and efficiently if they do. If you observe new mole activity, simply give us a call, and we'll come out and re-treat until we've alleviated the infestation (at no additional charge to you).
Trust Rottler to provide reliable, professional, and comprehensive lawn rodent control services for your home or business.
Joplin, MO Branch
Areas Served
Special Offers
Save

Money Today!

We know that choosing a pest control service is an important decision. We make it easy with these exclusive special offers!

View All Savings
Free

Termite Inspection

Enjoy a free termite inspection!
Redeem Offer
Expires: 09/30/2023
Free

Mosquito Inspection

Enjoy a free mosquito inspection!
Redeem Offer
Expires: 09/30/2023
What Our
Customers

Are Saying
Review Us On Google
Tell us how we did by leaving us a review on Google.
Write a Review
*Google Account Required.
15
Associate Certified Entomologists on Staff
758
Years of Field Experience
1426
Total Years Experience