Get A Free Inspection
Same-Day Services
24hr Phone Lines
Saturday Scheduling
"*" indicates required fields
Rottler
Seasonal Specials
Free

General Pest Inspection
Rottler Pest Solutions
St. Louis
Here in St. Louis, locals eat gooey butter cake and toasted raviolis, live and breathe for the Cardinals and are known for their generosity. At Rottler Pest Solutions, we love St. Louis and the people and businesses that call this city home because we're from here, too. We've been protecting homes and businesses in the St. Louis area since 1956. That is when our founder, Fred Rottler, started a small pest control business with a $10 loan he got from his wife's aunt. Rottler Pest Solutions has come a long way since its humble beginnings but we still have the same family approach to business and are ready to be your trusted St. Louis pest control company.
ROTTLER COVERS ALL OF YOUR
PEST CONTROL NEEDS
For over 65 years, Rottler has been the first name in pest control for St. Louis and the entire Midwest region. Offering both residential and commercial services, Rottler will work with you to discover what pests have invaded your home, get rid of them safely and effectively, and help you to keep them away. Our team is over 220 people strong and in nine locations so you will not be kept waiting for a professional technician to be at your door to help assess your individual situation. We use only the most advanced, environmentally friendly products and offer superior customer support to get you back to doing what's important, living your life in a safe and comfortable environment.
Schedule Your Free Inspection
Address
Rottler Pest Solutions
2690 Masterson Ave
St. Louis, MO 63114
Same-Day Services
If you are looking for professional pest control services, call before noon and receive same-day treatment!
24-Hour Phone Lines
Don't wait to get rid of unwanted pests. Even in the middle of the night, our phone lines are open to schedule your service!
Saturday Scheduling
Your schedule isn't always flexible, but ours is! We offer Saturday and evening services for your convenience.
Delivering Quality Pest Control in
St. Louis Since 1956
What bugs are bugging you and your home, St. Louis? Whatever they are, you can be sure that we've seen them before. Keeping pests out of St. Louis homes takes continued effort because bugs and rodents don't take a holiday.  Our Signature Pest Protection begins with an exterior treatment and a thorough interior inspection and treatment to ensure all current infesting pests are controlled. You can expect a state-certified technician to:
Place insect glue monitors around the interior of your home to study pest pressures
Dust pipe chases and attic spaces to protect vulnerable areas
Vacuum up dead insects
Remove spider webs
Inspect light fixtures
Look for pest evidence under furniture, and more
What You Can Expect From Us
When you choose this ongoing pest control program, throughout the year your technician will focus on the exterior of your home, only scheduling to come inside if necessary. You can expect that your exterminator will:
Inspect and treat the exterior of your home
Remove spider webs and eggs
Apply a perimeter barrier treatment around the house
Treat all pest entry points
And refill bait stations.
Your home will be evaluated for pest pressures based on evidence found in bait stations and evidence left in sheds, under decks, around swing sets, inside mailboxes and other sensitive locations.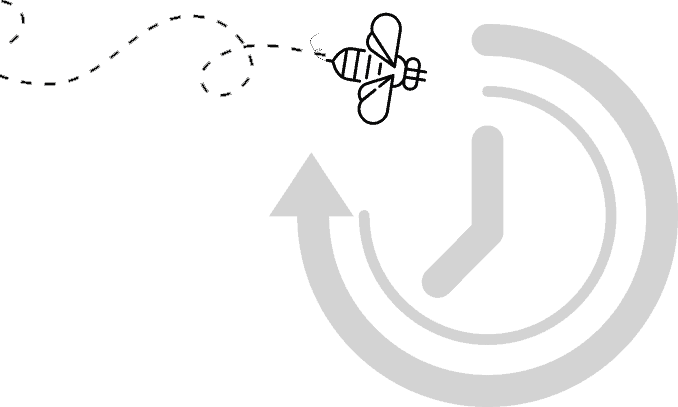 Year-Round
Pest Protection Programs
The team at Rottler Pest Solutions are the local experts in all things pest and lawn related. We know what issues are most likely to plague your home and have crafted custom services to address those needs. Check out our services and find the right solution for your pest control needs!
More Program Info
Bed Bug Treatment
in St. Louis
Bed bugs can become a significant problem in your home or business, as a single bed bug can turn into a major infestation. Causing an increase in stress, lack of sleep, and loss of time and money, bed bugs can really test your patience. It is imperative to fight bed bugs at the first sight of a problem, but you don't need to handle this alone.
If you suspect bed bug activity, call Rottler Pest Solutions for treatment today. We will first begin by inspecting your home at no charge. Contrary to popular belief, bed bugs are visible to the naked eye. However, trained bed bug exterminators know exactly where to look to spot bed bugs. If we identify that bed bugs are to blame for the mysterious bites you keep waking up with, we will put together a custom bed bug treatment plan for your home. Our bed bug services include:
Free walk-through inspection
K-9 inspections
Liquid applications
Fumigation
Mattress encasements
If you suspect a bed bug problem in your St. Louis home, don't fight it alone. Contact us for a free inspection and eco-friendly, effective treatments from our professional bed bug exterminators.
Pest Control Pros That
Drive For Excellence
Our continued drive for excellence has earned us QualityPro Certification from the National Pest Management Association. Through ongoing audits nationwide, the NPMA seeks to hold pest control providers to the highest standards and Rottler has shown itself to exceed these national standards in business operations, testing and training, and consumer protection. We are also the first pest control company in Missouri to be QualityPro Green certified. This mark of excellence is only given to companies that exceed national government standards for environmental stewardship. In all we do, we seek to be the best. This effort was rewarded in 2002 when Pest Control Technology magazine put us on their top 100 list.
Termite Control
in St. Louis
Did you know that termites cause over $5 billion in damage to homeowners in the United States every year? If left unchecked, termites will feed on your home and cause expensive structural damage. With the most advanced termite solutions available, Rottler Pest Solutions is dedicated to protecting your home with comprehensive termite treatments in St. Louis.
Free Termite Inspections, $250 Termite Damage Warranty
When you call Rottler Pest Solutions with termite concerns, we will give you a St. Louis termite inspection free of charge before beginning treatment. After discussing the results of your free termite inspection and showing you any problem areas around your property, we will put together a custom termite treatment and prevention strategy. This may include setting up concealed monitoring stations around the perimeter of your home, where your termite exterminator will check these stations on a bimonthly basis for signs of termite activity. Our treatments include liquid or baiting solutions, as well as re-treatment and 1-year termite damage warranty covering up to $250,000.
Don't let termite damage take control of your life and finances – contact Rottler Pest Solutions today for the comprehensive and effective termite solutions you need.
Mosquito Control
in St. Louis
Mosquitoes are annoying, disruptive, and can expose people to diseases like Encephalitis and West Nile Virus. Don't let these pesky insects ruin your outdoor fun! If you want to take control of the mosquito problem in your back yard, we are here to help.
We Significantly Reduce Mosquito Activity
Rottler Pest Solutions delivers effective services to reduce mosquito activity so you can focus on enjoying your outdoor experience. After an initial inspection to identify problem areas, our trained mosquito control professionals in St. Louis will apply treatment products to the following areas on your property:
Common breeding areas
Trees
Shrubs
Shaded areas
We won't stop there. Your St. Louis mosquito exterminator will also advise you on best practices for eliminating conditions that encourage mosquitoes to hang around and return every month during mosquito season to re-treat as needed. And if you're interested in a more long-term solution for mosquitoes in your yard, we install mosquito misting systems that deploy a plant-based, eco and family-friendly insecticide around your property.
Rodent Control
in St. Louis
It is never enjoyable to deal with a pest problem, but rodents like rats and mice can pose a serious threat to the safety of your household. Not only can rodents cause severe and costly damage to your property, but they can also threaten your health. Rodents are very unsanitary and can carry harmful diseases. If you want to protect your home from rats and mice, our rodent control services can help.
Prevent Future Rodent Problems
Our comprehensive rodent control and prevention services are designed to eliminate any current activity and prevent future problems. Call to schedule a free inspection, and your technician will:
Identify conditions in your home that encourage rodent activity and recommend improvements
Seal off entry and exit points, a practice known as rodent exclusion
Install traps and/or baits as needed
We also provide a one-year warranty, meaning your home will be rodent-free throughout the year or your St. Louis rodent exterminator will return to re-treat at no additional cost.
Wildlife Control
in St. Louis
Animals can cause a big problem for your home, wreaking havoc in your walls or your attic. These pests are more than just an annoyance; they can cause damage to your home's structure, which in some cases can be extensive or irreparable. Our team is committed to providing fast, effective, and humane removal and exclusion for your home.
We Offer the Following Services & More!
Raccoon removal
Squirrel removal
Bird removal
Snake removal
Bar removal
Opossum removal
Don't let your home become a haven for wild animals. Get the protection your home deserves with Rottler Pest Control!
St. Louis Branch
Areas Served
Special Offers
Save

Money Today!

We know that choosing a pest control service is an important decision. We make it easy with these exclusive special offers!

View All Savings
Free

Termite Inspection

Enjoy a free termite inspection!
Redeem Offer
Expires: 02/28/2023
Free

Mosquito Inspection

Enjoy a free mosquito inspection!
Redeem Offer
Expires: 02/28/2023
What Our
Customers

Are Saying
Review Us On Google
Tell us how we did by leaving us a review on Google.
Write a Review
*Google Account Required.
15
Associate Certified Entomologists On Staff